---
---
Annie Suzie Jeanetta More (Emmett) 1906-1982
Morley Emmett 1902-1986
Beatrice Doreen Emmett (Frewin) 1929 – 2013
Shirley Ann Emmett (MacKenzie) 1931 – 1981
Reta Ilene Emmett (Stokes) 1934 – 2001

Frances Yvonne Emmett (Lachaine) b. 1932
Annie grew up with her siblings: Frances, Bill and Ted in Weyburn and Salmon Arm. Like Frances and Bill, she chose teaching and although her training is not clear, she began teaching in Delbourne, Alberta around 1926. Morley was from a farming family in the Halkirk area and met Annie during that time. They were married in 1927 at which time Annie gave up teaching, either with the intent of raising a family, or because, as in BC with my mom Elsie, she was required to give up teaching when she married. They raised the family in Halkirk where Morley was a farmer. Some time during the depression, (early 30's) Morley found work in the CPR where he worked on track repair. In 1942, the family moved to Red Deer, where Morley continued work with the CPR as a trainman. I remember the "caboose" stories from my visit with our family in 1951. Between 1962 and 1967, worked as a painter at Canadian Forces Base, Penhold.
​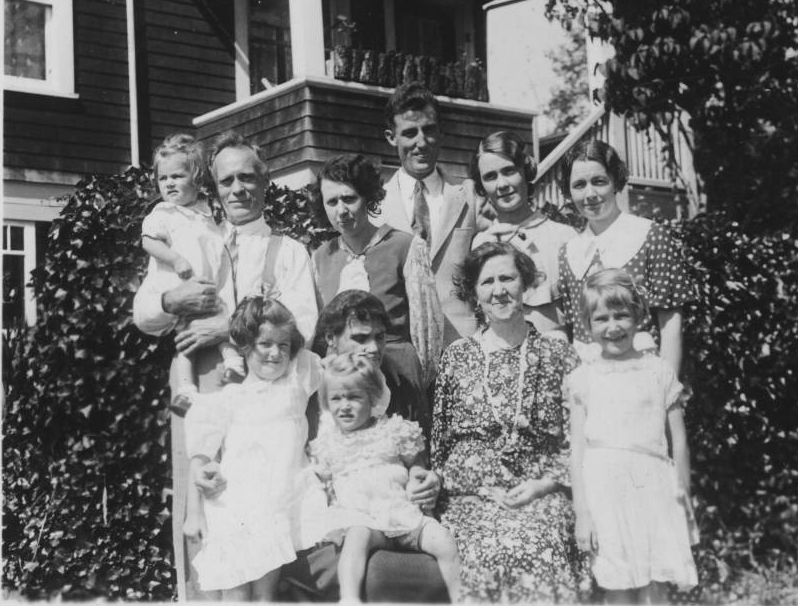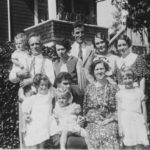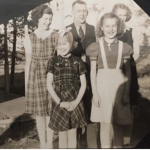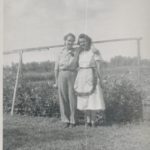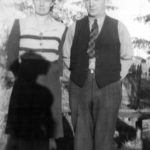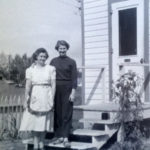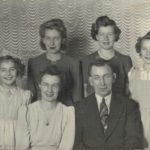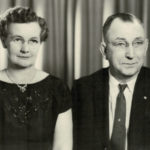 Emmett family details (from Yvonne)
Morley Emmett – Born March 16, 1902, Belleville, Ontario –

Died March 24, 1986, Red Deer, Alta.

Annie Susie Jeanetta Emmett (nee More) born September 14 –

Died March 20,1982




---

Beatrice Doreen Frewin nee Emmett born July 20, 1929 in Delbourne Alberta –

Died July 11, 2013

Shirley Ann MacKenzie, nee Emmett born March 27, 1931 –

Died March 27, 1981

Frances Yvonne Lachaine (nee Emmett ) born October 12. 1932

Reta Marie Stokes, nee (Emmett) born August 27, 1934 –

Died August 31, 2001.




---

Doreen & her husband Toby Frewin had 2 children: Bryan and Beverley. Bryan passed away in 2016 of bone cancer.

Shirley & her husband Duncan MacKenzie had 3 children: Lynette, Myrna and Terry.

Rita & her husband Doug Stokes had 2 children: Mark and Marty.,

Yvonne & her husband Jack Lachaine had 4 children: Annette, Michael, Katherine, Andre. Andre passed away 2 days after his first birthday of several complications he had since birth, including breathing problems and bad kidney. Michael died in 2005 0f cancer and heart problems on July 1st. 2005.age 49. In August of 2017, Ron and I had a lovely visit with her and Jack in their Calgary home.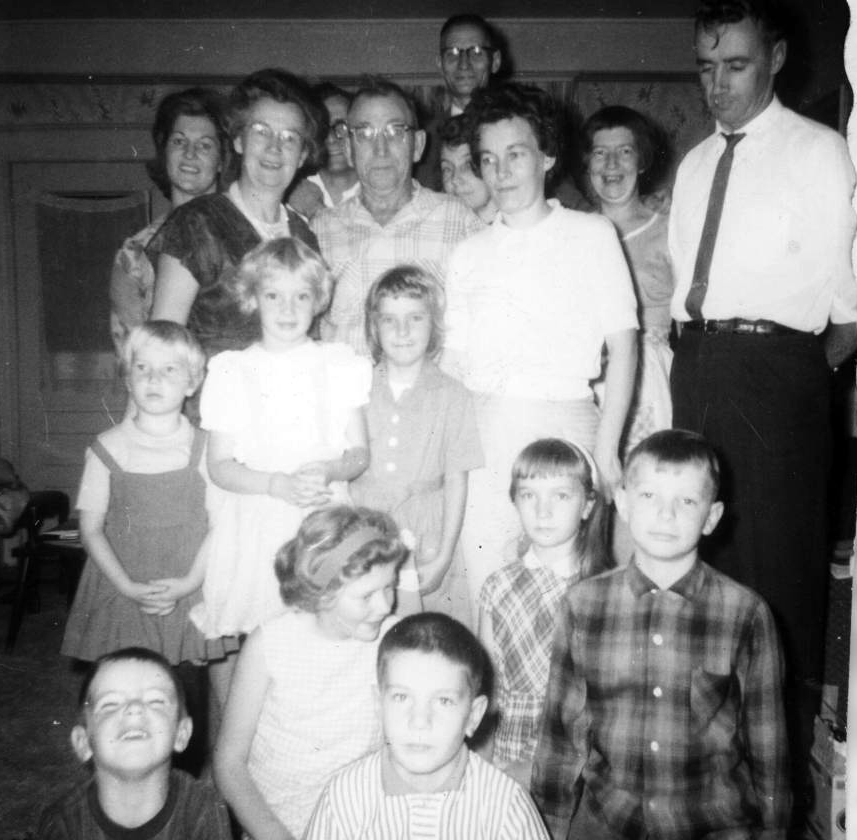 Reta, Annie, Jack, Morley, Doreen, Toby, Yvonne, Shirley, Duncan
Beverly, Myrna, Katherine
Terry, Lynette, Michael, Annette, Bryan