Born in 1942, Bruce More is uniquely positioned to write about a cappella vocal groups.  With the exception of The Four Aristocrats, he was "there" and heard each idiom in its day.  Although his training was classical (DMA in conducting from Yale), he has had a wide range of experience from a 60s professional jazz vocal sextet (Gibson Six) on CBC Radio, to a chamber ensemble at Carnegie Recital Hall.  No stranger to "show biz", during his UBC years he sang in musical comedy productions and in 1968 sang with the Yale Glee Club on the Ed Sullivan Show.  Bruce's career did not include work with jazz choirs, but he conducted a large number of choruses from chamber choirs (20 singers+) to works with chorus and orchestra (up to 200).  He spent most of his career as conductor of the 24-30 voice University of Victoria Chamber Singers, with whom he performed in 140 cities in 45 countries.  95% of their repertoire was a cappella.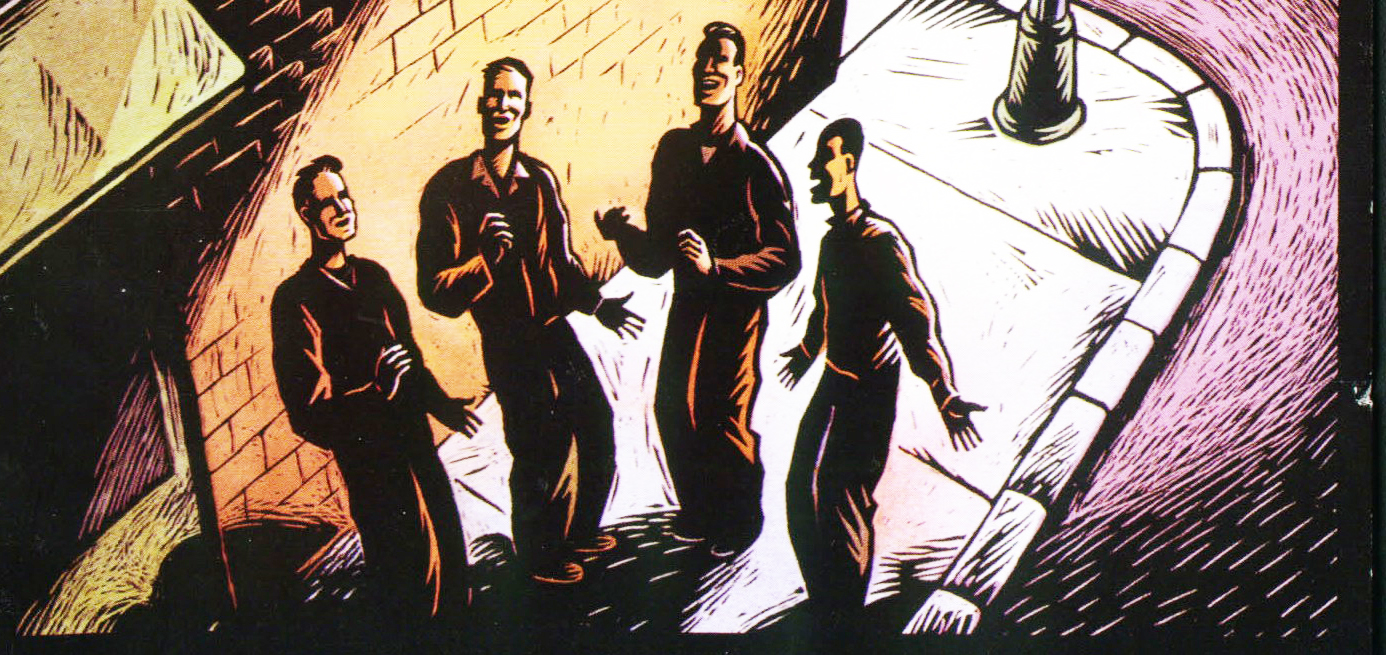 Recently over lunch, I and a dear friend who is not in the music business, but like me a Beatles freak, were talking about his other love: the a cappella vocal group "The Pentatonix".  The conversation led to the historical forebears of this group, and I promised I'd send him a playlist with some of the history of a cappella vocal (specifically popular) music.  So, thanks to the wonders of Youtube, here we go.…
Although I endeavour to focus on true a cappella (i.e unaccompanied) idioms, in the early years of the 20th century such ensembles frequently had instrumental backup. From 1980 onward, the absence of accompanying instruments became common, but in all eras I'm looking for groups of 3 or more parts, singing in close harmony.  I confess to having personal tastes in the styles and content of music, and I have chosen groups accordingly.  Please don't be offended if I have omitted your favourite group(s).  There are hundreds of fabulous vocal ensembles out there.  I have chosen those I consider to be the most influential.
The beginnings of multi-part singing go back 500 or more years in Western Europe, but the evolution of part singing in "popular" music takes place over the past 150 years and largely in America.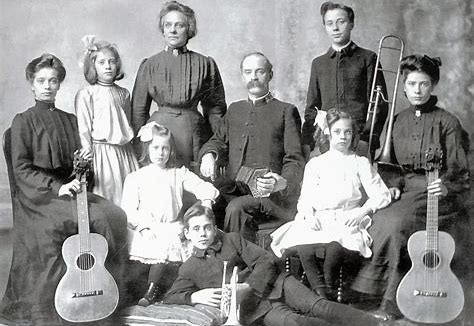 Immigrants to the new world brought with them a musical repertoire that included hymns, psalms, and folk songs. These simple songs were often sung in four parts with the melody set in the second-lowest voice. Minstrel shows of the mid-1800s often consisted of white singers in blackface (later black singers themselves) performing songs and sketches based on a romanticized vision of plantation life. As the minstrel show was supplanted by the equally popular Vaudeville, the tradition of close-harmony quartets remained, often as a "four act" combining music with ethnic comedy that would be scandalous by modern standards.   http://www.acappellafoundation.org/essay/bbshistory.html
A real boost to the spread of these idioms was provided by the beginnings of the recording industry with Edison's phonograph from 1877 onward. From 1879, southern US black quartets emerged, and like their later offspring DooWop groups, their concert hall was the street corner, or increasingly, barber shops.
Without any doubt, the Barbershop Quartet idiom, despite its repertoire limitations, has been the most enduring.  It has sustained great popularity to the present day among its afficionados, primarily those associated with SPEBSQUA (Society for the Preservation of Barbershop Quartet Singing in America).  It is also the most consistently  (militantly) unaccompanied idiom, just as "American" as apple pie. (click titles for video link)  Barbershop Quartet – The Auctioneer
1920s groups tended to be accompanied,  associated with various Vaudeville forms, and largely white.  The Four Aristocrats sang in a primarily Barbershop style, appearing in early "talkie" movies.   The Four Aristocrats – Voom Voom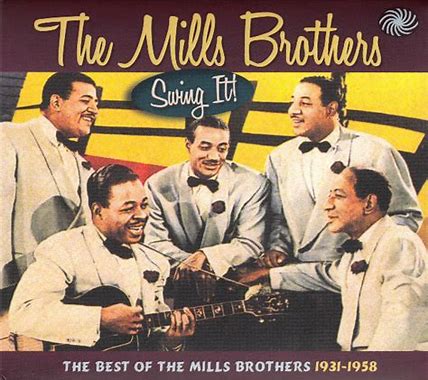 Arguably the most popular and certainly the most enduring group of these years was the Mills Brothers, a black ensemble, actively performing between 1928 and 1982.  They are particularly interesting in the evolution of a cappella groups, with their melding of black styles and barbershop singing and, increasingly, show tunes.  Of special note in this recording is the "beat boxing" or vocal imitation of percussion instruments and also brass intruments, a practice which became very popular with a cappella groups at the end of the century. The Mills Brothers – Sweet Lucy Brown
In the second half of the century, electronic innovations made major contributions to the evolution of a cappella recorded sound. Although not a vocal ensemble per se, it is important to mention Les Paul and Mary Ford as pioneers in this regard. From 1951 they were able to transform Mary's single voice into an ensemble by multi tracking, heralding the wide use of this device in the second half of the 20th century in such groups as Les Doubles Six, the Beatles and the Beach Boys.  Les Paul and Mary Ford – The World is waiting for the sunrise
Mid-century also saw a major change in pop music (particularly vocal) from crooning styles to the guitar-based Rock and Roll idioms.  Lingering large in my own memory was going to sleep with  the innovative vocal hit "Shboom, Shboom, yadadada…." in my ears and waking up one day to find "…..my thrill on Blueberry Hill" and all the solo vocal, piano (and later guitar) accompanied idioms to come. The Crewcuts – Shboom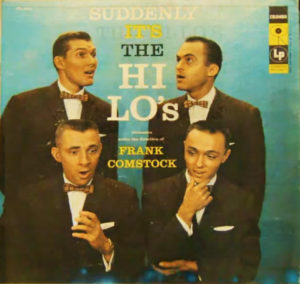 However, all was not lost. Enter the Hi Los, probably the most influential jazz vocal group of the 20th century with their expanded male voice range arrangements and "game changing" close (and often dissonant) harmonies.  Their 1957 album, "Suddenly It's the Hi-Los", speaks directly to their huge innovations and really provides the basis for the explosion of a cappella groups 50 years later. The Hi Los – Swing Low
Happily, DooWop (male street corner) vocal idioms still held their own during the early Rock and Roll era, as groups like the Dell Vikings flourished.  Dell Vikings – Come and go with me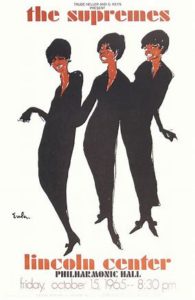 In 1959, the largely male dominated world of vocal groups was shattered (as in "glass ceiling") by the emergence of The Supremes, an all female ensemble that took the popular vocal world by storm.  In those years, I was paying my way through UBC by singing on the CBC with a vocal group called the Gibson Six.  It was a gender—integrated group, but I remember, at that time, a female in the commercial jazz world was pretty much a side issue, referred to as "the chick singer".  Like so many things then, it was just terminology and not meant to be as deeply offensive as it would seem today.    Although in three part harmony, the style of the Supremes was largely solo (Dianna Ross) with "oo ah" back up, they frequently used the accompanying voices contrapuntally, echoing or separately enhancing the main vocal line.    The Supremes – Baby Love
In 1961, an all white, all male group brought a new sound to Rock and Roll (although some of it was borrowed from earlier DooWop groups such as the Platters and Four Seasons).  It used much higher pitched arrangements and the stratospheric lead solos of Brian Wilson.  In spite of the vapid "persona" of the group (California girls, cars, and surfing), this was a vocal ensemble of high quality that had an unmistakable influence on vocal groups to come.    Beach Boys – I Get Around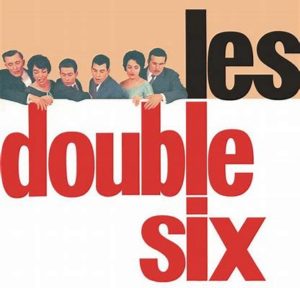 In  Paris, in1960, six singers formed a group which expanded "scat" vocal singing into a full jazz ensemble.  Their recordings were also notable in that they incorporated multi-track recording, "fattening" their sound to as many as 12 parts on occasion.  Les Double Six – (untitled scat performance)
As a student of "serious" (classical) music in the mid 60s, I listened with great interest as the Swingle Singers brought "legit" music into the popular world and as such narrowed what up until that time was a widening gap between two polarities. The following example, although it is a composition by J.S.Bach, is sung in a popular style and is one of the earliest examples of the truly virtuoso vocal groups just around the corner.  Swingle Singers – Fugue for Organ in G Minor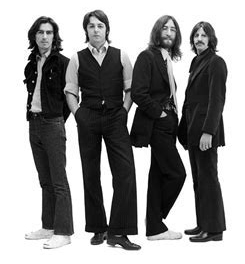 A half decade later, England (Cambridge University) provided the group which also straddled pop vocal and classical vocal music, with the amazing ability to provide the highest quality performances of music ranging from medieval to Beatles arrangements.   The Kings Singers – Blackbird
Speaking of the Beatles, that phenomenally innovative group frequently indulged in a cappella arrangements, and although their vocality was unique to their own sound, their musicianship was always of the highest order.  Beatles –   Sun King
The world of 70s Rock and Roll was substantially enriched, if not mellowed, by the vocal stylings of Crosby Stills and Nash (and later Young).  Guitar accompanied, with a country and western influence, they remain an excellent example of vocal ensemble art.  Crosby Stills and Nash – Teach Your Children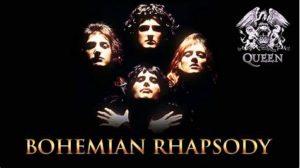 Vocal virtuosity takes a leap forward with the appearance of Freddie Mercury and his group "Queen".  Bohemian Rhapsody has become one of the most iconic recordings of the century.  It is  performed by many of today's a cappella vocal groups.  Like the Beatles, advanced recording techniques bring new dimensions to their sound. Queen – Bohemian Rhapsody
The velvet tones of Singers Unlimited are a later creation of Gene Puerling, who also led the HiLos.  His new group was somewhat in contrast to the high octane energy of the previous group, relying on a crooning approach rather that the the HiLo's "flash".  Its  accomplishments were legendary, with a new level of vocal recording perfection due to superb arrangements and enhanced recording & multi-tracking techniques.        Singers Unlimited – Fool on the Hill
Take 6 is a male black vocal ensemble that mixes Gospel, Rhythm & Blues and incredible blend. Their sound is sometimes reminiscent of Motown. (stop playback at the end of the selection, otherwise you'll listen to the entire album)  Take 6 -DooBeDooWopBop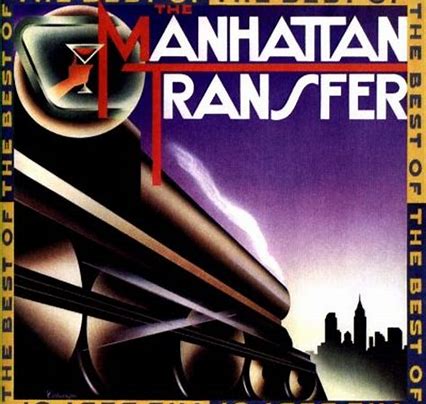 Although together since 1969, it was the 1986 release of "Birdland" that really caught the attention of the growing cadre of vocal jazz enthusiasts in high schools and universities.  A highly charged sound enhanced by synthesizers, and the ensemble prowess of a group which had already been recording for 15 years made their output irresistible.  Manhattan Transfer – Birdland
Combining a western music flavour and just a touch of "redneck" with superb ensemble singing, Home Free Vocal Band provides sometimes comic-relief to other vocal groups of the time, without sacrificing an ounce of quality.                       Home Free Vocal Band – Champagne Taste
The end of the century brings the advent of a new model of the a cappella group, displaying high virtuosity, eclecticism and often novelty.  The following two groups have in common their Scandinavian heritage and traditional choral training from Finland and Sweden respectively.  Both groups have been regular headliners at International Choral Festivals over the past 20 years.                  Rajaton – Lady Madonna                  The Real Group – Chili con Carne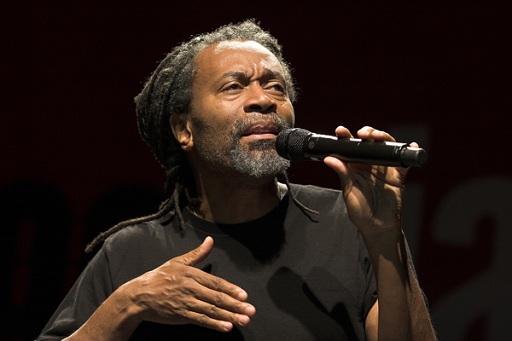 Popular with discriminating vocal enthusiasts for over 40 years, Bobby McFerrin is not a vocal group per se, but he is probably the most accomplished and versatile single vocalist of this period.  His abilities in the area of pitch accuracy are quite astounding, as we can hear in this duet with cellist Yo Yo Ma.  He is an inspiration to and a model for any aspiring ensemble singer.                      Bobby McFerrin – Ave Maria
Canada has produced a number of fine vocal ensembles over the years.  Cadence is a prime example of what singers with a choral background can do in a small beat-box oriented group. Cadence is also active in music education, attending school functions and hosting a popular summer camp for a cappella musicians.                                                                                                          Cadence – Sunny Side of the Street
Which brings us back to the beginning subject: the phenomenon of the vocal perfection of Pentatonix. I haven't chosen their most virtuostic "snazzy" performance, but simply my  favourite, in no small part because it uses their light, folksy bent with charming associated actions.                          Pentatonics – White Winter Hymnal