Click here for the family page
Daniel Wilcox More
1908 – 1971
was born in Weyburn, Saskatchewan (Assinaboina) in 1908 and following the death of his Father, moved to Salmon Arm around 1922 to live with his mother's brother Will (an orchardist in the area). He went to Normal School (now Camosun College) in Victoria from 1925-26, returning to Salmon Arm to teach until 1930. Hearing "the call to the ministry" he came to Vancouver and Union College, and was ordained into the ministry in 1936.
Elsie Harriet More (née West)
1907 – 1970
was born in England moving with her family to Canada in 1907 and graduated from John Oliver High School in 1924. She attended Vancouver Normal School, and taught grade one at Brighouse School in Richmond from 1928-1936. After her marriage to Bill in 1936 she became a partner in his ministry.
The Ministries
1936-1971
They moved to Hazelton after Bill's ordination in 1936, and shortly after that to Kispiox, a nearby Indian Village where Bill was the minister at the Pearce Memorial church, and also taught at the local school. In 1942, the family moved to a new Congregation in Ocean Falls, B.C. The family moved to Trail in 1947 and in 1954 moved to East Burnaby. In both Trail and East Burnaby, their duties included construction of a new church building.
Upon graduation of their three children, Bill & Elsie moved to North Burnaby (Vancouver Heights United Church) in 1960.
In 1965, upon the graduation of Donna, Arthur and Bruce from U.B.C, Bill and Elsie spent a year of study at Berkeley's Pacific School of Religion, returning to the ministry in Aldergrove and subsequently Port Alberni until their deaths in 1970 and 1971.
All three children have had distinguished careers as teachers, Donna as a private piano teacher and both Arthur and Bruce as professors at U.B.C. and University of Victoria respectively.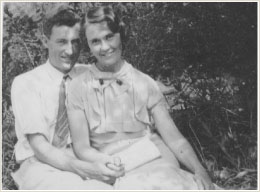 Bill and Elsie's First Nations Scholarship
The Bursary is intended for First Nations students enrolled in a recognized post secondary course of studies, who are experiencing financial need. The deadline for applications is the end of October. The award is for amounts up to $1000. Preference is given to students who have already completed part of their program of studies and who may be unable to finish because of their financial situation.
The Bursary is administered through the Vancouver Foundation and the award is given through the awards office of the institution attended by the successful applicant.
There is not an application form for the Bursary. Instead we ask applicants to write a letter which includes information on:
personal background (including First Nations or tribal background)
program of study (brief description, length of program, number of years completed)
transcript of most recent marks
budget, showing income and expenses, include any supporting documents
letters of recommendation (personal and academic).
For further information contact Arthur More at [email protected] or by phone at 250 494 0307.
Mail the completed information to Arthur J. More, Ph.D., ECPS, University of BC, c/o 5611 Woods Avenue, Summerland, BC, V0H 1Z9.