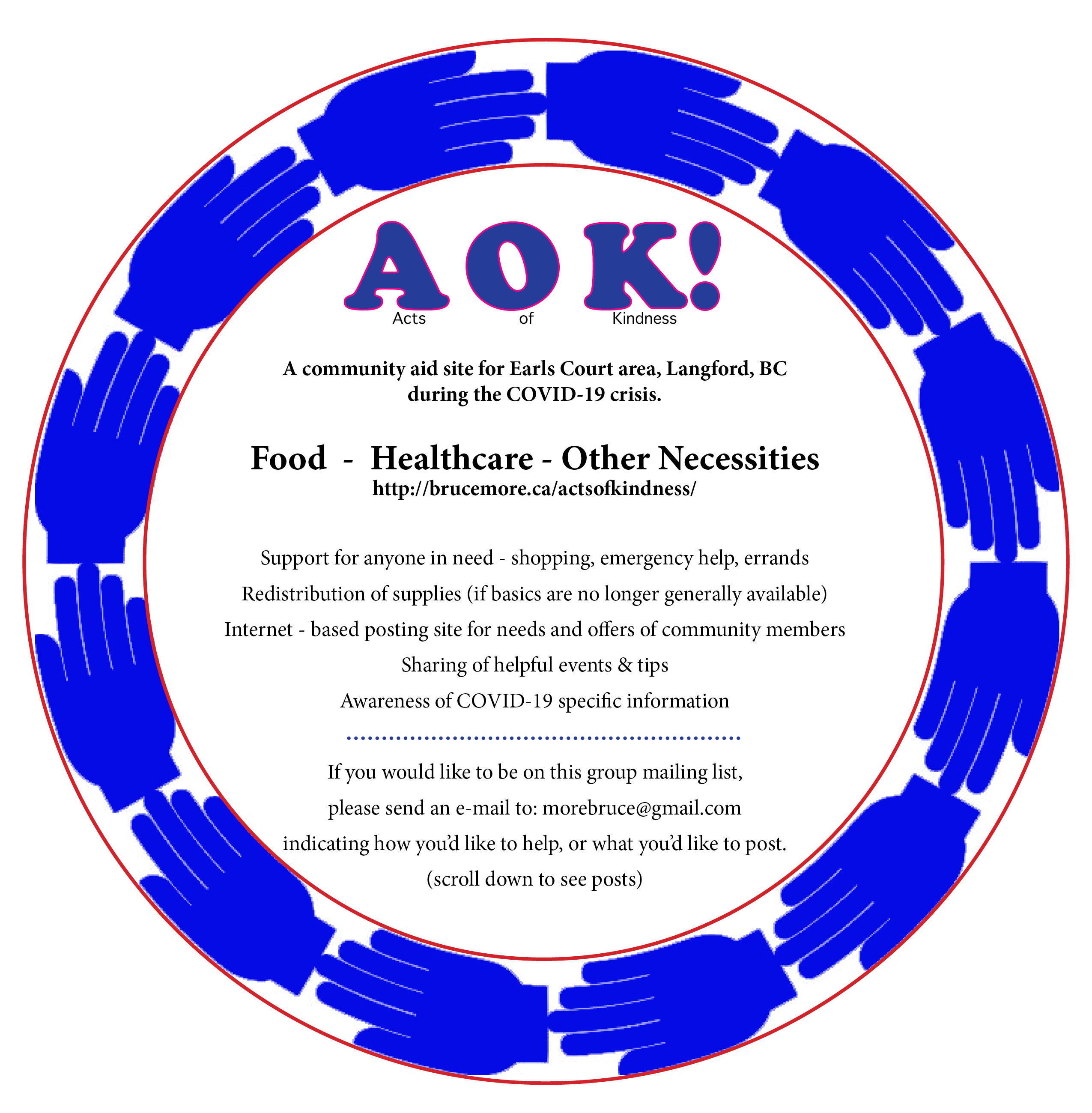 BULLETIN BOARD
---
Seniors Only Shopping Hours:
Save On Foods 7-8am daily
Thrifty (Belmont) 7-8am daily
Walmart 7-8am daily
Quality Foods 7-9am daily (starting Mon, Mar.23)
AOK offers:
Dawn MacKinnon – general assistance 250-474-503
Sean Large – general assistance – smlarge@shaw.ca. 250-474-5034
Judy Rioux – errands? – 478-9480
Heather Massey – errands? – punkimassey@gmail.com
AOK request: Please let your neighbours know about this website, since the webmaster does not have an e-mail address for everyone.
---
INFORMATION LINKS