Chicago, Memphis, New Orleans, Gulf Coast, Atlanta, Waynesboro, Pennsylvania, Indiana – so much happens on a trip like this, I'll keep it brief and to the point:   (Click on thumbnails below for full photo.  Click on "southland trip" to return to the main page)
PART I. Chicago to Atlanta (See Below)
​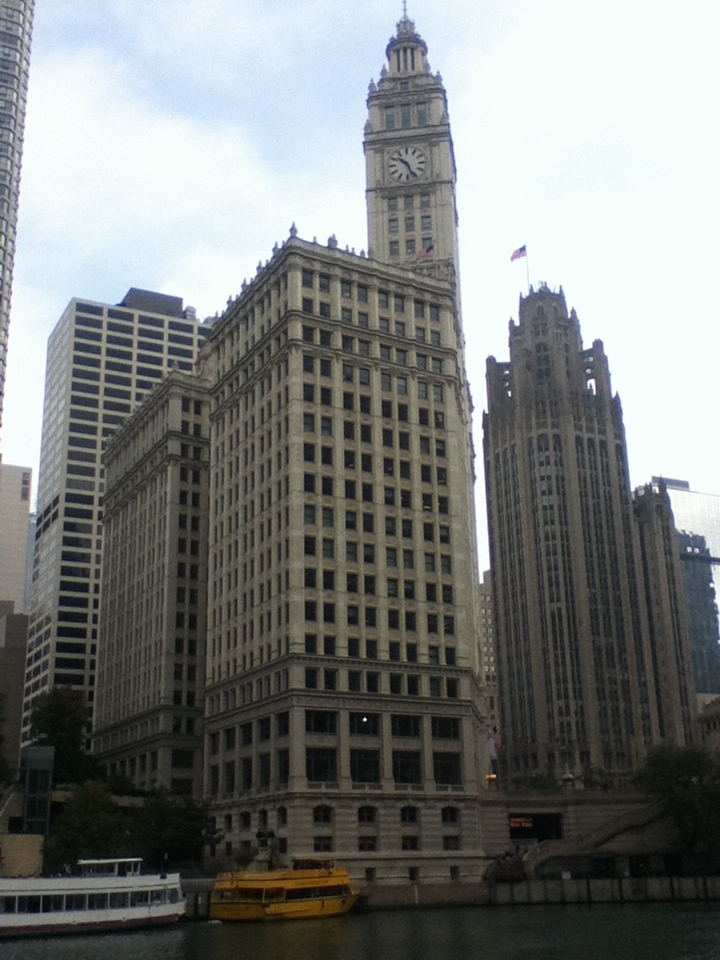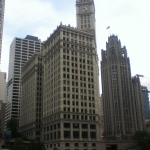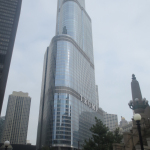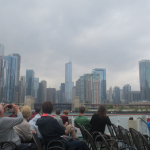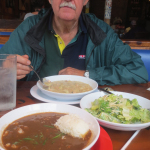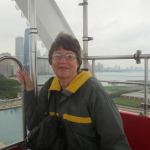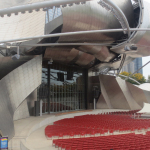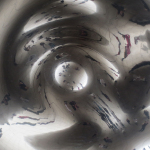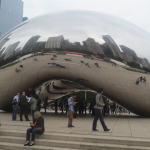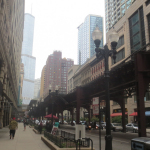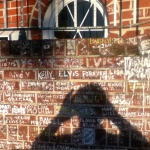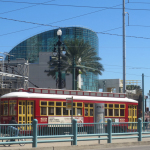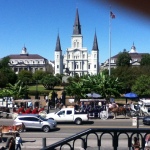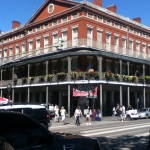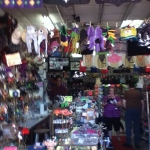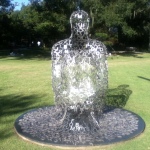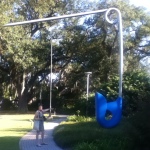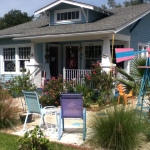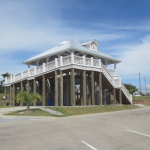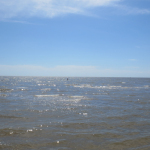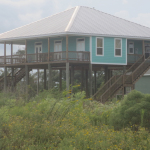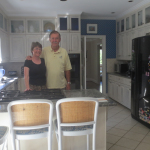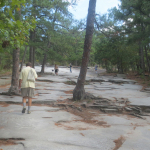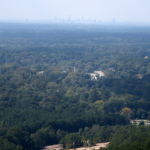 STREAM OF UNCONSCIOUSNESS TRAVELOGUE:
Oct 1:  4 hour flight Vancouver-Chicago ~ non-stop ~ no movies ~ anticipation! ~ smooth landing ~ baggage on carousel before we get there ~ standard lies from car rental agent ~ in the end:  happiness! ~ Kia Optima ~ electric blue ~ bewildering road signs ~ happiness is a still-open Subway restaurant ~ motel was just bought out by Motel 6; great for the price, though!
Oct 2:  7am rising (5am BC time – yuck!) ~ rush-hour drive to Park & Ride ~ train to "The Loop" ~ river cruise: fabulous skyscrapers (Chicago is all about the buildings) ~ first-rate tour guide ~ huge variety of architectural styles in a riparian setting ~ gumbo & Ferris wheel ride at Navy Pier ~ best yet to come:  Millennium Park sculptures, garden, fountains, Gehry's amphitheater, and "the Bean" (Cloud Gate) ~ fabulous city; "my kind of town" ~ mellow evening at Vietnamese Fusion buffet restaurant
Oct. 3:  long drive to the "Southland" ~ rain, wind, tedious flat lands of Illinois ~ guns.com signs ~ construction everywhere ~ gotta love those $40 fill-ups! ~ rural high schools with football stadiums (Home of the Panthers or Bears or whatever) ~ blatantly right-wing talk radio (eg. "a man who begs & doesn't report the income for taxes is not a real American") ~ other stations all about the big Ole Miss vs. Crimson Tide game the next day ~ Memphis, Graceland, Elvis! ~ thriving and vibrant Black community ~  contrasted with well-manicured suburbs ~ multitudes of huge evangelical churches ~ saw or drove through 7 states today (Illinois, Indiana, Missouri, Arkansas, Tennessee, Kentucky & Mississippi)
Oct. 4: Mississipi morning, cool with blue sky ~ gorgeous rolling green hills & pastures ~ woods without tall trees ~ cotton fields – outnumbered by gas stations & dollar stores ~ less Interstate driving today (it's harder to hear thumping bibles out in the countryside) ~ lots of conifer tree farms ~ Waveland: beach community, long beach strip road, houses on stilts, shades of Camille and Katrina ~ wonderful comfortable house ~ bath, relax, eat some southern barbecue
Oct. 5: Another gorgeous Gulf Coast morning ~ 1 hour to New Orleans ~  des ponts longs partout ~ a streetcar named desire (desire that you could get downtown sooner) ~ birthplace of jazz (or tourist shops which are arguably the greatest source of  garage sale items in the US) ~ lunch in a sports bar (Saints come from behind to beat the Bucs) ~ the French Quarter: the greatest tourist trap located in authentic surroundings in North America ~  last stop: the Besthoff Sculpture Garden (the most inspired we've ever seen!) ~ happiness is a gang of seafood at Yun Long Buffet ~ "home" in time for episode 3 of "the Good Wife" (life is good!)
Oct. 6: My first swim in the Gulf: great sandy beach, warm water, "brand new" (Goodwill) bathing suit ~ at high tide, you can wade out for a hundred  yards and the water comes all the way up to your thighs! ~ explore Bay St. Louis (colourful funky antique shops); Gulfport (more stilt houses); Biloxi (Casino City!) ~ delightful evening with Homelink hosts Adrienne and Mick at an excellent evening casino buffet ~ pack for drive to Atlanta tomorrow.
Oct. 7:  More well groomed green freeways ~ more bridges than the Genoa autostrade has tunnels ~ Atlanta! ~ grid lock traffic on arrival ~ meet exchangers: Judy and Rick (our second liberal democrat hosts in a row!) ~ expecting us the next day but graciously accommodating ~ beautiful HUGE house! (8,000 sq. ft) – happiness is a nearby Trader Joe's – Yayy!
Oct. 8: Hike up Stone Mountain (more beautiful weather) – much needed workout ~ food shopping: Hungarian, Syrian, Mexican and the biggest Korean market ever ~ bulgogi and Downton Abbey for dinner.
Oct. 9: Gas in Atlanta is $3.65/gallon (up from $2.95 in Waveland)